Details
Introduction





Rou Gui (also known as Wuyi Rock or Wuyi Oolong tea) is a very distinctive tea originating from Mount Wuyi in China. The translation of Rou Gui to English language is "cinnamon cassia", which is why this tea features a very interesting cinnamon flavor that is nowhere else to be found.

Tea Details

Tea Name

Spring Organic - Imperial Rou Gui (Cinnamon) Oolong Tea

Taste and Smell Profile

1. Flavor: Complex with hints of cinnamon and sweetness
2. Color: Dark red
3. Smell: Fruity cinnamon

Tea Leaf Profile

4. Before Brewing: Long, dark brown, and hard
5. After Brewing: Soft and darker in color

Package

6. Tea Type: Oolong Tea
8. Weight: 100g
9. Shelf Life: 1-2 years

Tea Storage Recommendation: Store it in a cool and dry place away from sunlight.

Top 7 Organic Tea Health Benefits




What are the benefits of drinking organic green, white, black, herbal or any other tea? And why choose it over a non organic and slightly cheaper counterpart?

Here are the top 7 reasons:

1. Non Organic Tea May Cause Early Death

Do you know what's inside your tea? It's a well-known fact many individual farmers in foreign countries are notorious for using chemicals that are banned in the US or even their own countries.

For example, one of the insecticides that many non-organic tea farmers spray is DDT (dichlorodiphenyltrichloroethane), which was banned in the US more than 70 years ago! It's a toxic chemical that causes cancer. Unfortunately, some non organic tea farmers still use this chemical and there is no way to tell which ones unless you pay for extensive product examination.

2. Organic Tea Extends Your Lifespan

Continue Reading



Top 10 Oolong Tea Benefits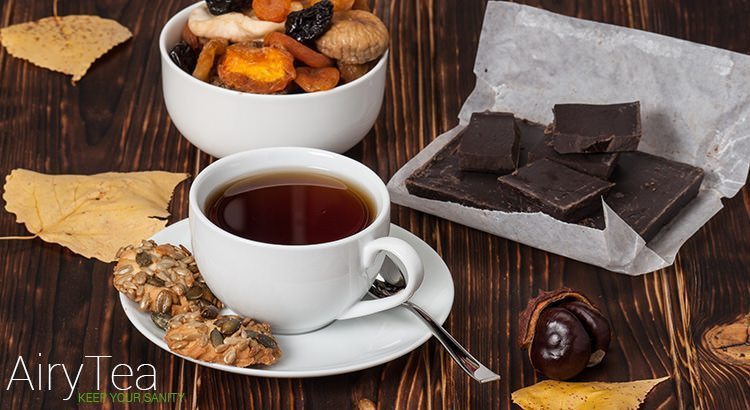 Oolong, semi fermented, dense and one of the most popular teas in Asia has tons of amazing health benefits that everyone should know about.

If you haven't tried Oolong tea yet, check out our top 10 health benefits and you should see that its great taste is just one of its many properties.

Ready?

1. Raises Your Metabolic Rate and Burns Fat

Studies have shown that a cup of oolong tea substantially increases your metabolic rate for up to 2 hours after drinking it.

As a result, the daily consumption of oolong tea enhances the body's ability to burn fat and improves your overall figure. So if you want to lose weight or make yourself sexier, consider drinking a few cups of tea per day.

2. Oolong Tea Reduces Your Cholesterol Levels

Continue Reading



How To Brew Oolong Tea?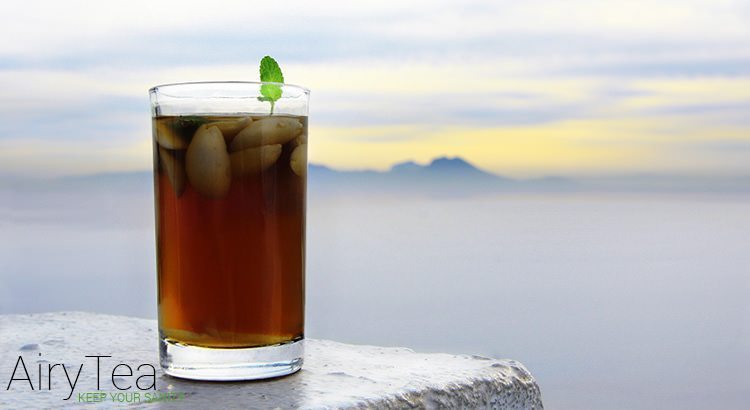 Did you know that oolong tea can be consumed both hot and cold?

- Water is the soul of good oolong tea so make sure you prepare it correctly. Heat the water until just before it reaches boiling point (at around 180 - 200* F / 80 - 90* C).

- Add a teaspoon of leaves into your cup of choice and pour the hot water.

- Let it rest for around 1 minute and then keep tasting every 30 seconds to find a taste that you are happy with.

Shipping

In order to provide the best possible experience, we offer three different shipping methods.

Free Shipping

- On average, it takes 10 to 30 business days to receive a package, which is sent by registered air mail.

Paid Shipping

In addition to free shipping, there are two much faster alternatives:

- EMS, which will take 4 to 8 business days.

- FedEx / TNT / DHL, which will deliver your package within 1 to 4 business days.

Please note: this excludes handling time, which is usually less than 24 hours. However, if there are certain situations beyond our control (such as the post office being closed) it may take up to 72 hours for your package to be shipped.

Return Policy

If you have changed your mind regarding the tea, you can return the unopened package to us and we will be more than happy to give you a refund. Please contact us (with your order number) to proceed with the request.
Reviews
Customer Reviews
Best Christmas tea drink ever! And a great gift Review by

Emma Brown

I love, love, love cinnamon tea, and I have been searching for YEARS for a really nice one. Most of the store – bought cinnamon teas taste too much like candy or artificial flavoring for my taste, and I wanted something with more body and depth to it.

This tea did the trick! It's a very complex body with just enough natural sweetness to balance out the spiciness of the cinnamon, and while it is fruity, it definitely doesn't taste like the same old cheap Christmas teas that come around every holiday season. This one is a definite keeper. (Posted on 9/23/2015)

It's like Big Red Tea! Review by

Archie G.

The main reason I bought this tea in the first place was curiosity. Cinnamon oolong tea?! Are you kidding me?! It's so good though! This tea has just the right balance of spicy cinnamon notes and almost fruity sweetness. It's a very rich and complex flavor but it works much better than you'd expect. Definitely a different taste from the typical black and green teas, and well worth it if you're looking to try something new or change up your drinking habits. I totally recommend giving this a shot. It's really good sweetened with honey and poured over ice, or prepared warm in the wintertime. You can even try mixing it with cider for a delicious hot beverage! (Posted on 9/23/2015)

Crazy tea! Review by

Crazy Ivan

I did not know what to expect for the price but this is now my favorite oolong tea (Posted on 9/23/2015)
Write Your Own Review
Product Tags