Details
Introduction





Lemon is a sour fruit that has been used in desserts, teas, beverages, and more. Dried lemon pieces are crunchy and can be enjoyed on their own, as they are not as sour as fresh lemons. What is more, they can be added to a cup of your favorite tea, mixed with honey, ginger, cinnamon, and pretty much any other delicious spices.

Tea Details

Tea Name

Dried Lemon Piece Tea

Taste and Smell Profile

1. Flavor: Sour
2. Color: Yellowish
3. Smell: Citrus

Lemon Piece Profile

4. Before Brewing: Crunchy and dry
5. After Brewing: Soft and mushy

Package

6. Tea Type: Lemon Piece Tea
7. Harvest Year: 2015
8. Weight: 50g
9. Shelf Life: 18 months

Tea Storage Recommendation: Store it in a cool and dry place away from sunlight.

Top 7 Organic Tea Health Benefits




What are the benefits of drinking organic green, white, black, herbal or any other tea? And why choose it over a non organic and slightly cheaper counterpart?

Here are the top 7 reasons:

1. Non Organic Tea May Cause Early Death

Do you know what's inside your tea? It's a well-known fact many individual farmers in foreign countries are notorious for using chemicals that are banned in the US or even their own countries.

For example, one of the insecticides that many non-organic tea farmers spray is DDT (dichlorodiphenyltrichloroethane), which was banned in the US more than 70 years ago! It's a toxic chemical that causes cancer. Unfortunately, some non organic tea farmers still use this chemical and there is no way to tell which ones unless you pay for extensive product examination.

2. Organic Tea Extends Your Lifespan

Continue Reading



Top 10 Lemon Tea Benefits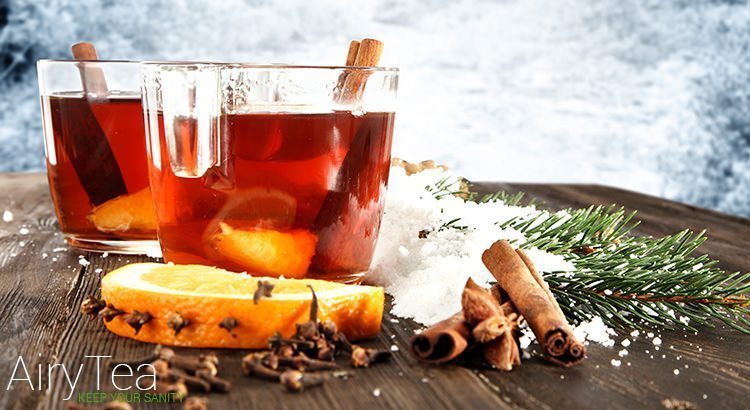 Be it on a hot summer day or cold winter evening, lemon tea is one of the most delicious and comforting drinks you can think of.

Not only that, but it's also pretty versatile when it comes to making drinks. You can simply mix it with water or add ginger, cinnamon or other spices.

However, one might wonder, what kind of benefits does lemon tea provide?

1. It Balances Our pH Levels

Despite incorrect information floating around the Internet, lemon tea is actually really important when it comes to reducing your acidity levels and restoring your pH balance.

Yes, lemons are one of the most alkalizing (not acidic) foods in the world, helping to remove uric acids from the joints and enhancing your overall health.

2. It Protects Your Heart

Continue Reading



How To Brew Lemon Tea?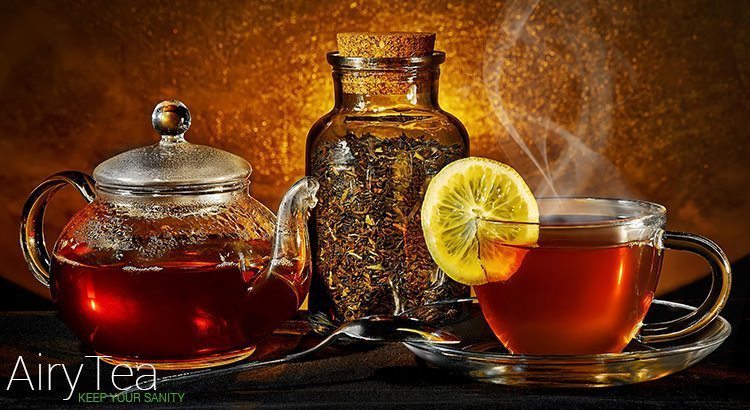 There is no "one recipe fits them all" approach when it comes to lemon tea, as it all depends on ones desired taste (sweet vs. sour) and so on.

Therefore, add as many or as few lemon pieces as you want. One recommendation, though: make sure that the water is not too hot (around 160-180*F (70-80*C)). Otherwise you risk killing a lot of the good and almighty vitamin C.

Shipping

In order to provide the best possible experience, we offer three different shipping methods.

Free Shipping

- On average, it takes 10 to 30 business days to receive a package, which is sent by registered air mail.

Paid Shipping

In addition to free shipping, there are two much faster alternatives:

- EMS, which will take 4 to 8 business days.

- FedEx / TNT / DHL, which will deliver your package within 1 to 4 business days.

Please note: this excludes handling time, which is usually less than 24 hours. However, if there are certain situations beyond our control (such as the post office being closed) it may take up to 72 hours for your package to be shipped.

Return Policy

If you have changed your mind regarding the tea, you can return the unopened package to us and we will be more than happy to give you a refund. Please contact us (with your order number) to proceed with the request.
Product Tags