Details
Introduction





Pu'erh or Pu'er is a dark, fermented tea that comes from Yunann province in China. Unlike other teas, Pu'Erh can be stored in a breathable package, which will allow this tea to continue its fermentation process, changing both the taste and aroma. It is accepted that the more you age pu'erh tea, the higher its value becomes.

Tea Details

Tea Name

Pu'er Black Tea Luxury Tea Bags

Taste and Smell Profile

1. Flavor: Robust, sweet, with hints of dark mocha
2. Color: Dark red, brown
3. Smell: Sweet and subtle

Package

4. Tea Type: Pu'er and Black Tea
5. Harvest Year: 2015
6. Quantity: 10 tea bags
7. Tea Bag Quality: AAAAA+
8. Shelf Life: 18 months

Tea Storage Recommendation: Store it in a cool and dry place away from sunlight.

How To Brew The Tea?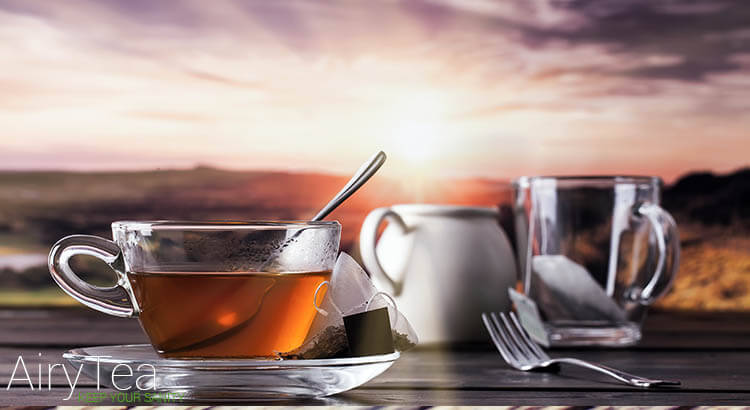 Brewing tea is rather simple.

- Bring water to near boiling point, around 190 – 210* F (87 – 98* Celsius). Doing so will release all the right flavors without making the tea too bitter.

- Pour the water into a cup or tea pot. Add a tea bag and let it absorb the water for around 60 seconds.

- Taste every 30 seconds until you find your perfect brewing point.

Shipping

In order to provide the best possible experience, we offer three different shipping methods.

Free Shipping

- On average, it takes 10 to 30 business days to receive a package, which is sent by registered air mail.

Paid Shipping

In addition to free shipping, there are two much faster alternatives:

- EMS, which will take 4 to 8 business days.

- FedEx / TNT / DHL, which will deliver your package within 1 to 4 business days.

Please note: this excludes handling time, which is usually less than 24 hours. However, if there are certain situations beyond our control (such as the post office being closed) it may take up to 72 hours for your package to be shipped.

Return Policy

If you have changed your mind regarding the tea, you can return the unopened package to us and we will be more than happy to give you a refund. Please contact us (with your order number) to proceed with the request.
Product Tags