Details
Introduction





Rose (also known as rosa rubiginosa) is the most famous flower in the world, and has been used for centuries to celebrate birthdays, weddings, anniversaries, and other amazing occasions. Due to its pleasant and relaxing smell, rose extract as well as rose buds have been used to make rose water, teas and other beverages.

Tea Details

Tea Name

2016 Organic - Rose Bud Tea

Taste and Smell Profile

1. Flavor: Mellow, floral and rosy
2. Color: Yellowish
3. Smell: Fragrant and elegant

Rose Bud Profile

4. Before Brewing: Pink and soft
5. After Brewing: Darker pink and softer

Package

6. Tea Type: Rose Bud Tea
7. Harvest Year: 2016
8. Weight: 50g
9. Shelf Life: 18 months

Tea Storage Recommendation: Store it in a cool and dry place away from sunlight.

Top 7 Organic Tea Health Benefits




What are the benefits of drinking organic green, white, black, herbal or any other tea? And why choose it over a non organic and slightly cheaper counterpart?

Here are the top 7 reasons:

1. Non Organic Tea May Cause Early Death

Do you know what's inside your tea? It's a well-known fact many individual farmers in foreign countries are notorious for using chemicals that are banned in the US or even their own countries.

For example, one of the insecticides that many non-organic tea farmers spray is DDT (dichlorodiphenyltrichloroethane), which was banned in the US more than 70 years ago! It's a toxic chemical that causes cancer. Unfortunately, some non organic tea farmers still use this chemical and there is no way to tell which ones unless you pay for extensive product examination.

2. Organic Tea Extends Your Lifespan

Continue Reading



Top 10 Rose Bud Tea Benefits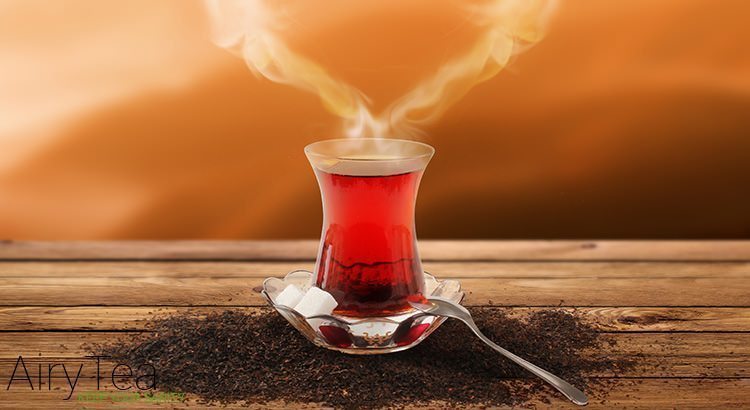 While traditional (black, green or white) teas taste good, sometimes you want something different. So if you are looking for a replacement or a new tea in your inventory, consider rose bud tea.

Why? Scroll below, as today we are going to talk about the amazing health effects of rose bud tea.

1. It Clears Various Toxins

If you want to remove various toxins and help your kidneys and bladder, then rose tea is a drink that you should include in your daily diet.

Not only will it help your body to cleanse itself but it will prevent infections. How? Well, according to recent studies, those drinking tea had a much lower chance of developing various urinary tract infections.

2. It Relieves Menstrual Pain

Continue Reading



How To Brew Rose Bud Tea?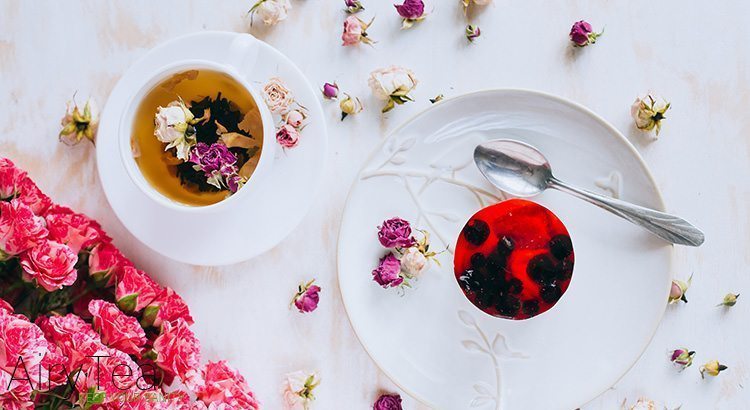 - Heat water until just before it reaches boiling point. We suggest to use water, which has a temperature of 175-195*F (80-90*C).

- Add one teaspoon of rose buds into a cup and pour hot water.

- Let the buds sit and absorb water for around 2-3 minutes for the first time and 4-5 minutes for the second brewing.

- Enjoy.

Shipping

In order to provide the best possible experience, we offer three different shipping methods.

Free Shipping

- On average, it takes 10 to 30 business days to receive a package, which is sent by registered air mail.

Paid Shipping

In addition to free shipping, there are two much faster alternatives:

- EMS, which will take 4 to 8 business days.

- FedEx / TNT / DHL, which will deliver your package within 1 to 4 business days.

Please note: this excludes handling time, which is usually less than 24 hours. However, if there are certain situations beyond our control (such as the post office being closed) it may take up to 72 hours for your package to be shipped.

Return Policy

If you have changed your mind regarding the tea, you can return the unopened package to us and we will be more than happy to give you a refund. Please contact us (with your order number) to proceed with the request.
>
Reviews
Customer Reviews
idk Review by

No name

I just really have to take a minute to talk about how great AiryTea is. I've been ordering for months now and every single time my order comes promptly, exactly as I've ordered it. I have absolutely no complaints! The quality of their product is unmatched, too. I've tried ordering a few other places and the tea is stale or gritty by the time it gets to me, but AiryTea's rose bud tea always comes fresh, in great condition, and smells like it was picked and dried the day before they sent it. I really can't recommend this site and their products strongly enough. (Posted on 9/23/2015)

Organic rose tea vs regular test Review by

Trevor Fr

So I bought this and one from the mall just to see what the "fud" is about the organic, did a blind test and hey, there IS a noticable difference (Posted on 9/23/2015)

Nice tea, thanks Review by

Instagrammer

I can't get over how pretty this tea is. I initially bought some as a splurge for the grown – up tea party my local gardening club was having, and all of the ladies raved about what a fantastic touch it was! You can leave the buds in after you steep it and the tea and have a beautiful centerpiece that's as decorative as it is delicious. The tea itself is, as you would expect, very light and floral, with a very mellow taste. The aroma however is pretty strong, but it isn't a bad thing because the scent is very lovely. (Posted on 9/3/2015)
Write Your Own Review
Product Tags