Menopause is the stopping of menstruation and termination of fertility. It doesn't usually happen before the age of 40 but it can happen any time from the mid 30's to the mid 50's. It lasts for one year after the last period. Symptoms include hot flushes, night sweats, reduced sex drive, difficulty sleeping, urinary tract infections, headaches, palpitation, mood changes, and depression. There are many ways to treat the symptoms of menopause, but one of the most natural ways is herbal teas. That's very good news for all the tea lovers because you can relieve your menopause symptoms and at the same time try out teas from interesting herbs you maybe never drank before. Another great thing about these herbs is that they can also helps with other female problems like PMS symptoms, so even if you're not approaching menopause yet, these herbal teas can be very helpful to you.

Black Cohosh Tea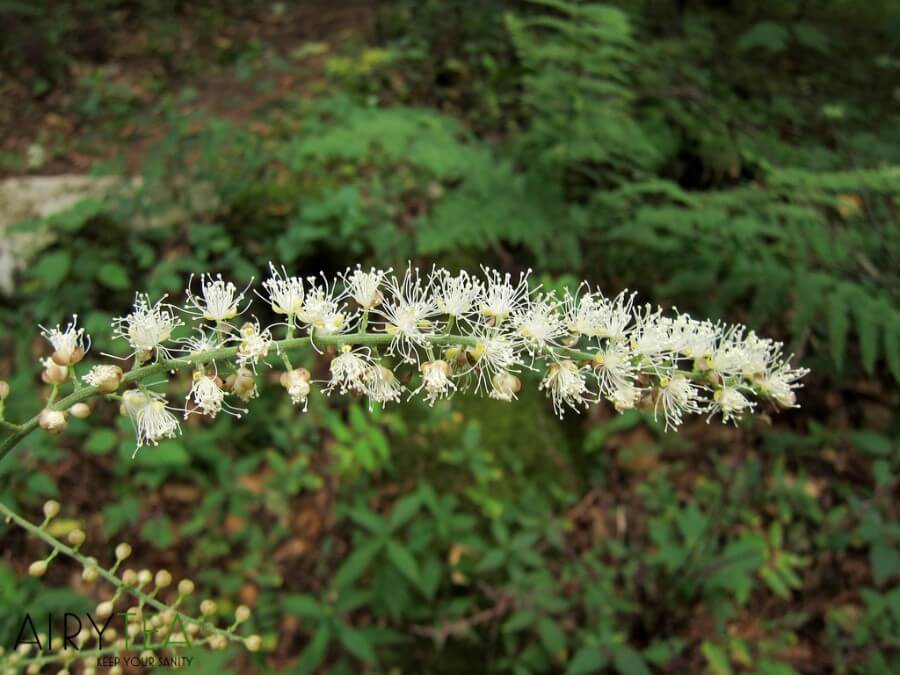 Black cohosh helps the body retain its own estrogen, it relieves hot flushes, depression, irritability, palpitations, dizziness, and water retention. It controls excess bleeding and strengthens the heart. Black cohosh grows in Canada and the United States, but most studies are done in Germany where black cohosh is still the standard for menopause treatment. Black cohosh contains triterpenes and they have a weak estrogen effects on the body so when you drink black cohosh tea, the weak estrogens then block the effects of the more powerful estrogens. So it sort of tones down the effect of the more potent, dangerous estrogen and that helps when you have too much estrogen and not enough progesterone. So when the estrogen levels go down during menopause, black cohosh tea can help replace some of that estrogen and help restore the balance. In that way, it relieves many of the menopause symptoms, mainly hot flushes. The reason why drinking cohosh tea for menopause instead of hormone replacement therapy is better is because black cohosh doesn't stimulate the breast tissue like hormone replacement therapy does. The problem with over stimulating the breast tissue is that it can lead to breast cancer, so black cohosh is much more natural and safer way to treat your menopause symptoms and some of the new studies show that it can even prevent breast cancer. Black cohosh is also very helpful with PMS symptoms and other female problems so it is a very good herbal tea to drink for many symptoms. To make black cohosh tea taste a little bit better, add some honey.
Chaste Tree Berry Tea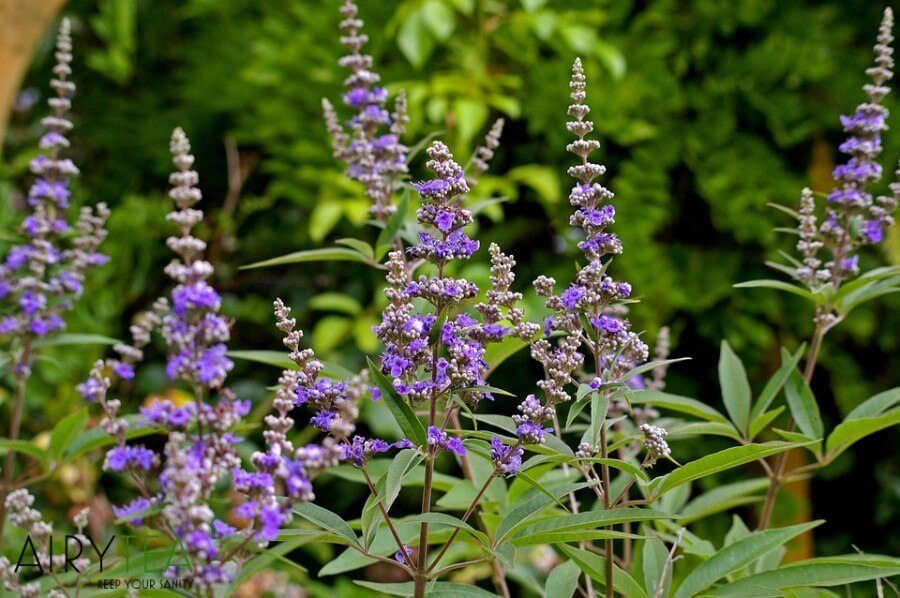 Chaste tree tea is one of the most helpful herbs and natural remedies in women's health. It is also known as chasteberry, vitex, and many other names. This is a native herb to central Asia and the Mediterranean region and it is starting to become common in the southern part of the United States. Throughout history, chaste tree berry has been used to reduce sexual desire and that's how it got its name – chaste (to abstain from sexual desires). But don't let that name fool you, it levels out your hormones so it can actually increase your sexual desire. Chaste tree promotes normal menstrual cycle, lessens the bleeding between periods, counters hot flushes, night sweats, anxiety and too frequent periods. It balances your hormonal levels and it can also help you detox your body Chaste tree berry also regulates pituitary gland function, hormonal acne, promotes urination, helps with prostate cancer by regulating high testosterone, infertility, migraine headaches, and many others. But keep in mind that you should drink chase tree tea for 3 months for it to have the optimal effect. It is best to drink chaste tree berry tea in the morning because it promotes normal hormonal functions during the day. This will help you have energy during the day and melatonin and night to help you sleep better. Chasteberry tree herb is usually found in herbal mixture teas, but you can also drink it on its own.
Dandelion Tea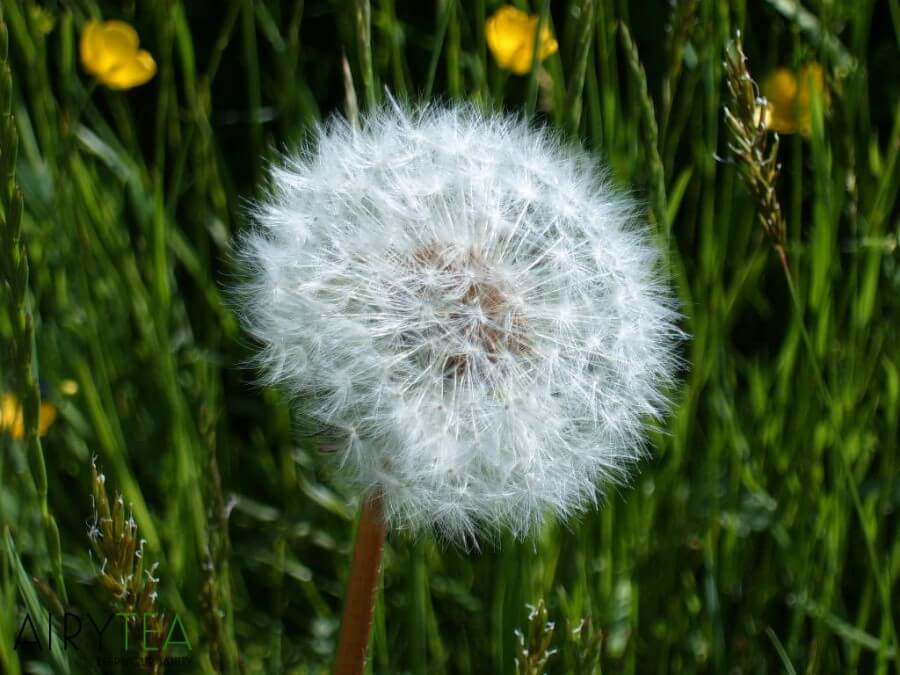 Dandelion leaf, root, and flower are incredibly medicinal for you and it can be drunk as a tea. Dandelion tea detoxifies the liver, clears out excess estrogen and other hormones. It reduces hot flashes, strengthens the liver and promotes digestion. It is a gentle laxative and diuretic for water retention without potassium loss. So it flushes out your excess of water, flushes out your kidneys, toxins, and your urinary tract. It is fantastic for you whole digestive system and that can be of much help during menopause. Dandelion has an abundance of a very important mineral called magnesium which is very important for your overall health, and especially your bone tissue, hair, teeth, skin, nails. Dandelion also has a lot of antioxidants and helps produce bile which helps to break down fat. That means it can help you regulate your weight during menopause. Dandelion also strengthens your blood vessels and purifies your blood. It as an overall great herb that can be a remedy for many ailments, not just for menopause symptoms.
Click here to buy dandelion tea.
Dong Quai Tea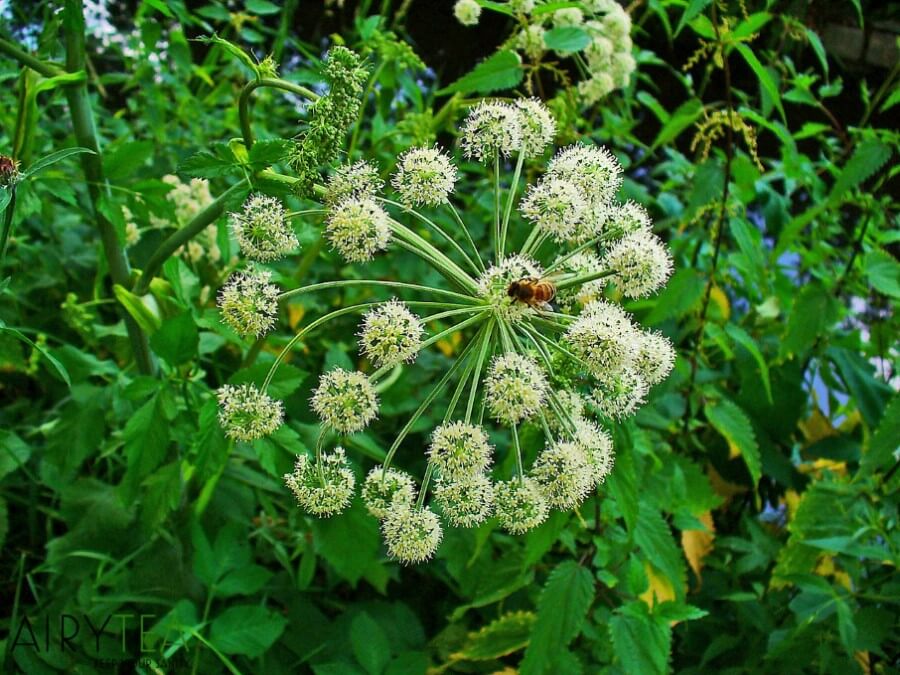 Dong quai is also known as female ginseng and is very famous in Chinese medicine throughout history. It was used for its fertility enhancing benefits, blood cleansing and blood building benefits, and positive effects of the female reproductive system and hormonal system. Dong quai is a great herb that reduces night swears, bloating, vaginal dryness. It combats fatigue and has a calming effect; it reduces excess bleeding and painful menstruations. Above all else, dong quai is a genealogical regulator and that means it balances testosterone to estrogen ratios. In many cases of hormonal imbalance, testosterone is too low and there are too high levels of estrogen and this can cause many issues. The next most popular benefit of dong quai tea is its ability to tone, cleanse, and nourish the blood. It contains many nutrients that actually help to build up the blood so that it can nourish our cells, our tissues, our muscles, and our organs. Dong quai tea also relieves the symptoms of PMS and it is done it two ways; it builds up the quality, the quantity, and the health of the blood because many issues of PMS go back to impurities of the blood. It also moves and circulates the blood which is great for stagnation of the blood that could cause PMS problems. It is also a very good tea to drink after your menstruation, after you've lost blood, to rebuild that blood.
Licorice Tea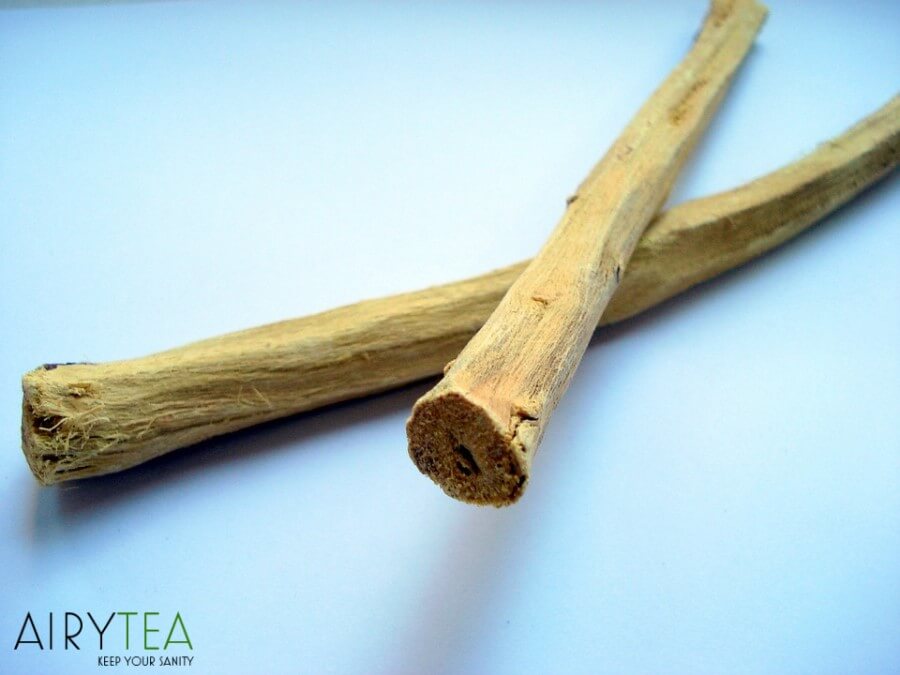 The Chinese used licorice more than 5000 ago and it was buried with the Egyptian king Tut because of its medicinal value. Licorice is the source of natural plant steroids called phytoestrogens and it can balance out your hormonal levels. in a study in Oregon, a group of women suffering from hot flushes from menopause were given a placebo and an herbal formula containing licorice. The women who took the placebo found no relief while a 100% of the patients in the group that took licorice found tremendous relief from hot flushes. Licorice tea can also help with depression, which is one of the symptoms of menopause. It contains 8 MAO inhibitors which act as an anti depressant. Licorice also has numerous other benefits and help with many different issues like arthritis, asthma, baldness, bronchitis, chronic fatigue, colds and flu, congestion, cough, dandruff, depression, infections, gingivitis, gout, heartburn, hepatitis, herpes, liver problems, Lyme disease, psoriasis, shingles, sore throat, tuberculosis, ulcers, and yeast infections.
Motherwort Tea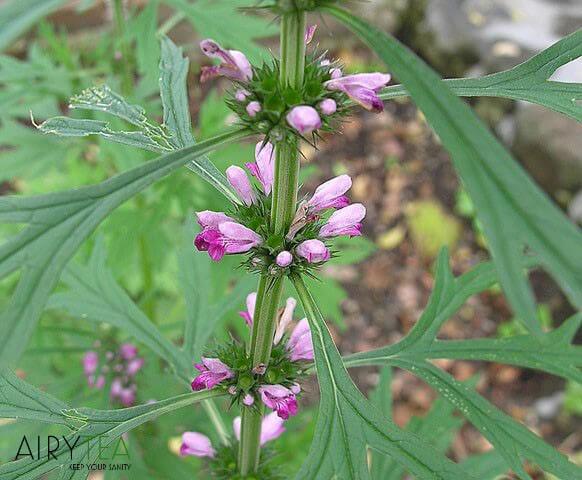 Motherwort is a plant with a straight stem with clusters of small purple flowers native to US and Asia. It has been used for centuries to treat conditions related to childbirth, menopause and menstruation. Motherwort got its name because it was used in ancient times for reducing anxiety during pregnancy and childbirth. Motherwort calms the nerves and reduces cramping; it restores elasticity and lubrication to vaginal walls, and strengthens the heart and the uterus. Motherwort also helps with delayed periods. Chinese studies have also found motherwort to decrease clotting in the level of fat in the blood and it can slow down the heart palpitations and rapid heartbeat. Motherwort also has a mildly diuretic effect and also aids in high blood pressure. It can help calm the nervous system while at the same time act as a tonic to the whole body. It can help with any depression that is caused by menopause, there is an old quote saying, "There is no better herb to drive melancholy vapors from the heart, to strengthen it and make the mind cheerful, blithe, and merry!"
Where to Buy Herbal Teas
P.S. Cant find high quality organic teas? Check AiryTea.com!